PER Refractories Group Co.,Ltd.
PER Refractory Material Co., Ltd. is a professional refractory material manufacturer integrating scientific research, design, production, sales, and service. We are committed to supplying refractory series products to the global market.
Our experienced team provides expertise, enthusiasm, and attention to detail to provide our customers with the best solutions for their product needs. Our refractory materials are rigorously tested before leaving the factory to ensure that their mechanical, physical, and high-temperature properties meet the needs of each customer.
We Provide Expert Custom Solutions For Your Project
PER Refractories employs over 8 hundred people. Among them, 50 are senior professional technicians. Our plant is equipped with international advanced equipment.
We produce firebrick products that are the preferred refractory products for metallurgy, glass kilns, ceramic kilns, non-ferrous products, petrochemical products, refractory, and other industries.
We are constantly innovating and improving solutions and processes in the refractory industry.
The professional management system is more attention to detail. At the same time, we can provide you with expert refractory custom solutions at the fastest speed.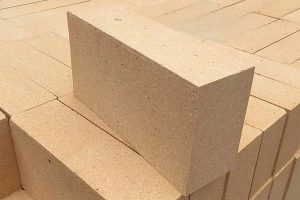 PER produces standard clay bricks and special clay bricks. The clay bricks we produce are suitable for glass kilns, ceramic kilns, rotary kilns and other industrial kilns. The operating temperature of standard clay bricks is 1250℃-1350℃.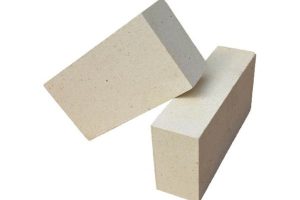 Our high alumina bricks are made from high-quality bauxite, and are perfect for high-temperature applications. They can withstand temperatures of up to 1780°C, are resistant to abrasion and wear, and have low thermal conductivity.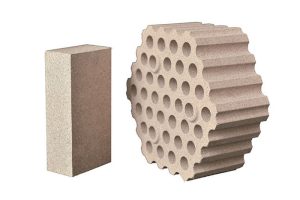 Our high-quality silica bricks are perfect for kiln linings, furnaces, and other high-temperature applications. They are highly durable, resistant to corrosion, and can withstand temperatures up to 1600°C.
PER refractory brick manufacturer offers standard light weight bricks or customized refractory fire bricks. The products include lightweight clay bricks, lightweight silica bricks, lightweight mullite bricks, lightweight insulation bricks, etc.
Keep your furnaces and kilns energy-efficient and heat-up times reduced with our insulating bricks. They offer excellent thermal insulation properties and maintain thermal stability even at high temperatures.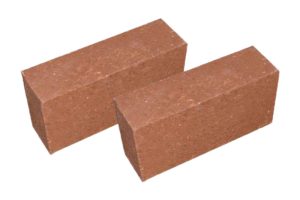 Our magnesia-based bricks are ideal for high-temperature furnace linings, rotary kilns, and incinerators. They offer exceptional resistance to high heat, chemical erosion, and thermal shock.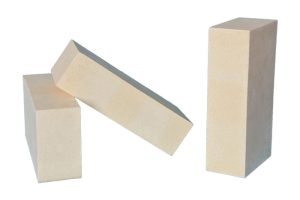 Mullite bricks offer excellent thermal shock resistance, low thermal expansion, and great strength at high temperatures. They are often used in electrical and thermal insulation applications.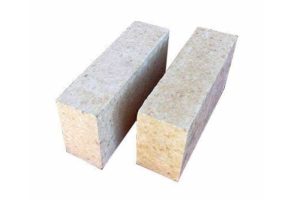 PER's andalusite refractory bricks have good low thermal conductivity, high resistance to slagging and creep resistance. It can be used in hot blast furnace, hot blast tower, blast furnace and other key parts.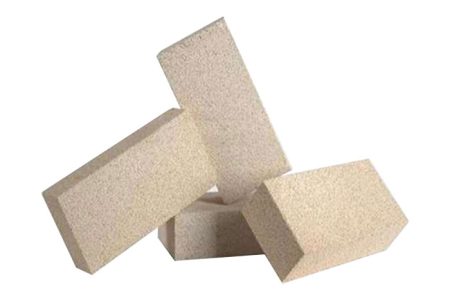 High alumina refractory brick mineral composition of corundum, mullite and glass phase. Its content depends on the AL2O3/ SiO2 ratio and the type and number of impurities, the grade of refractory brick can be divided according to the AL2O3 content. High alumina refractory bricks are widely used in the steel industry, non-ferrous metal industry and other industries.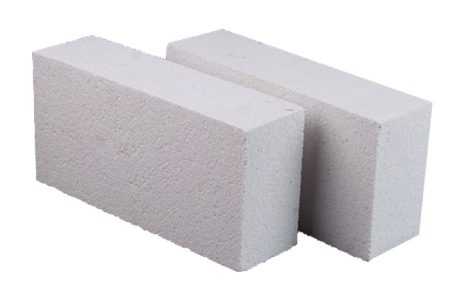 The raw materials for light weight refractory bricks can be classified as clay, silicon, aluminum, and mullite. Lightweight bricks are insulated because they contain many pores (both closed and open). Methods of causing porosity include the addition of combustibles, foams, and chemicals. Lightweight refractory bricks have low compressive strength, poor slag resistance, poor heat and vibration resistance, and cannot come into direct contact with glass liquids or flames.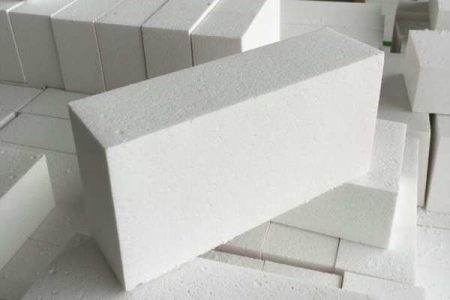 Silica bricks are acid refractory materials, with good resistance to acid slag erosion, load softening temperature up to 1640 ~ 1670 ℃, long-term use at high temperatures volume is relatively stable. Silica bricks are mainly acidic refractories composed of scaled quartz, square quartz and a small amount of residual quartz and glass phase. It is mainly used as insulation material on acidic furnaces such as melting furnaces and coke ovens in the glass industry.
Widely used in the steel industry, petrochemical industry, boiler industry, glass industry, aluminum industry, lime, and other industries.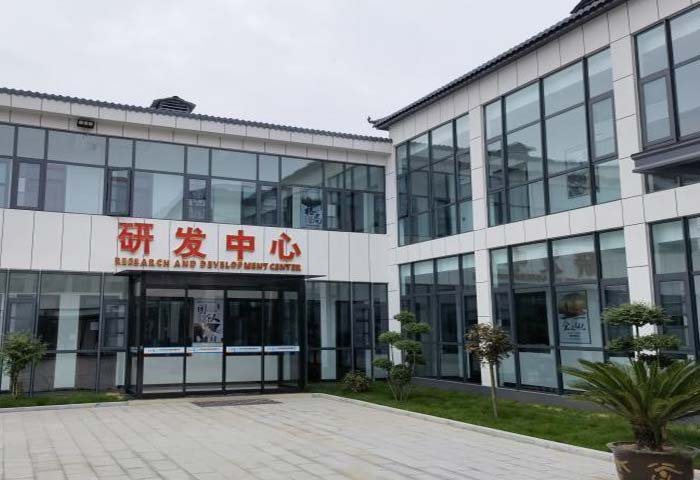 PER Refractories Bricks Characteristic
Refractories produced by PER are characterized by their ability to withstand extremely high temperatures and maintain their shape stability after thermal cycling. At the same time, refractories retain heat in their structure and do not contaminate the material to which they are bonded.
Depending on the requirements of the customer's project, PER's refractory products are able to withstand first-line thermal shock and are chemically inert. Refractories also have the capacity for thermal expansion and a certain electrical conductivity.
Refractories with high thermal conductivity are preferred for applications such as coke ovens and water-cooled furnaces that require good heat transfer. For heat retention and insulation application requirements, refractories with low electrical conductivity (insulation brick products) should be selected.
High-Quality Refractory Products For Hundreds Of Applications
No application project is too challenging for our team of experts.
We can produce materials that meet your precise specifications. With a quality assurance system that complies with ANSI/ASQC C1 1996.
As the world's leading refractory manufacturer, we are committed to exceeding your application expectations with high-quality products combined with our expert judgment of project details.
Whether you need a line of refractory fire bricks or a line of insulation bricks or anything else, the PER Refractories team is committed to providing you with the best possible service.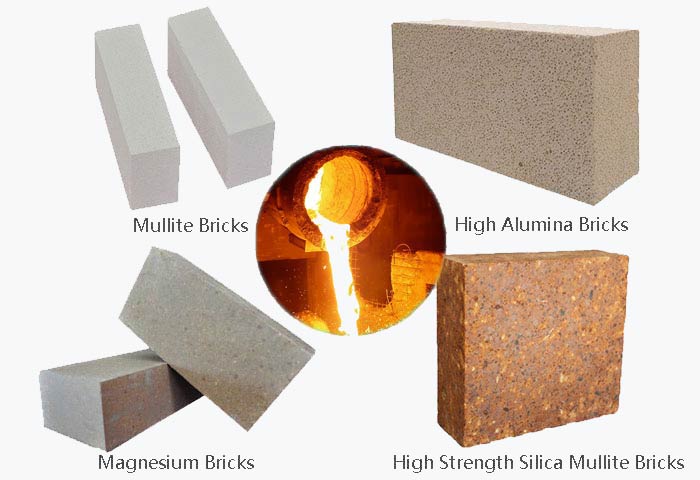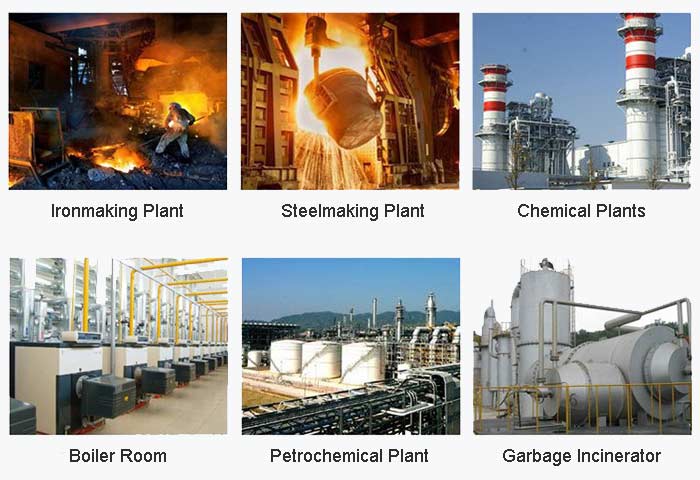 A World-Renowned Refractory Bricks Manufacturer and Supplier
The refractory products we manufacture and supply include and are not limited to refractory brick series and insulation brick series products.
Our products are made of green, energy-saving, and environmentally friendly refractory materials.
The detailed products include clay insulation bricks, high alumina insulation bricks, mullite insulation bricks, corundum lightweight bricks, chrome corundum bricks, corundum mullite bricks, sintered mullite bricks, sintered magnesia bricks, magnesia aluminum bricks, carbon bricks, silica wire bricks, alumina hollow bricks, high alumina bricks, clay bricks, etc.
The above products are widely used in the steel industry, glass kiln, ceramic kiln, chemical products, and other high-temperature kiln linings, etc.
PER's Hot Sale Refractory Bricks